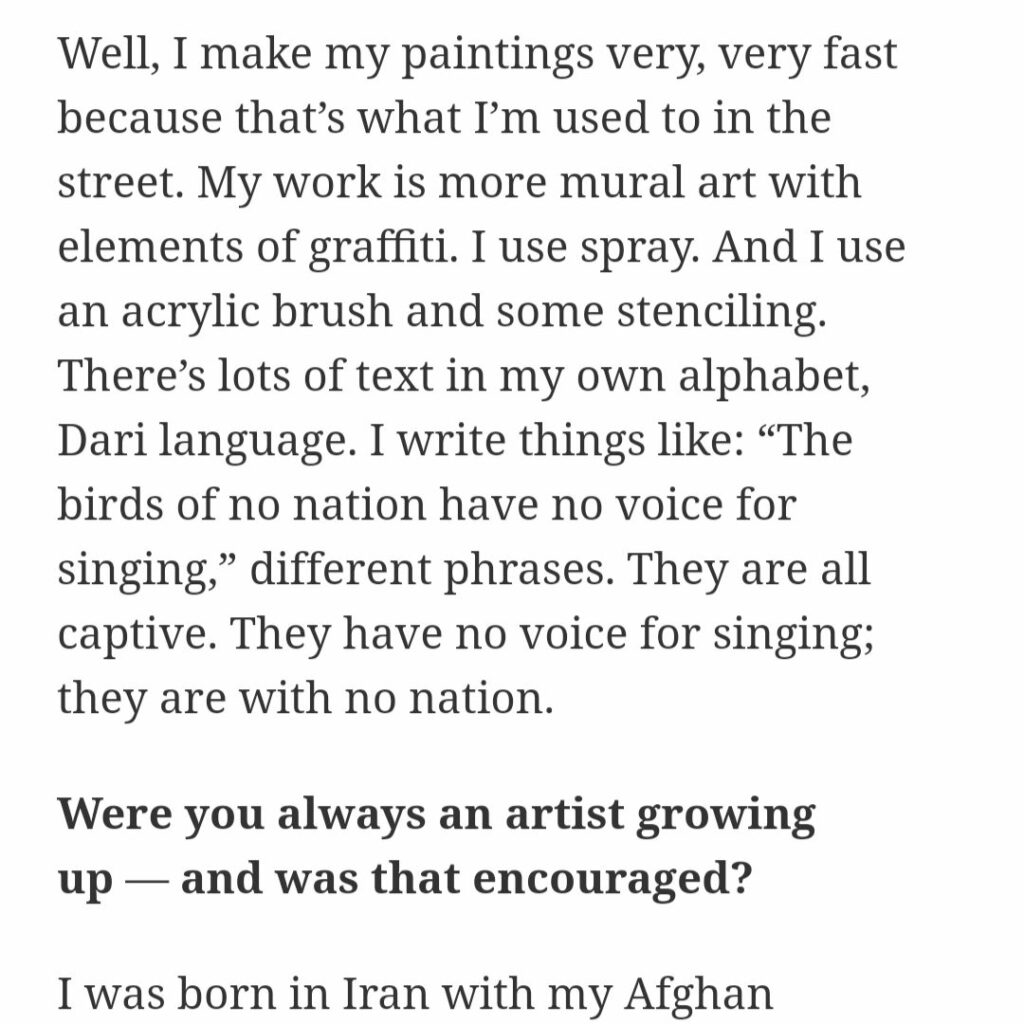 Now, I really believe that « birds of no nation » have a new voice for singing.
For as much as I feel myself as a bird of no nation, despite I am not a woman, I plead guilty as a human being, so I choose Shamsia Hassani as my voice. When all women worldwide will be safe …
PS: Sorry for my English: I have lost the password for my my English-written blog, « ftpo.vivaldi.net ».